Saturday, August 6
Bike log: 141.0km, 1329m of vertical, avg. speed 31.2 km/h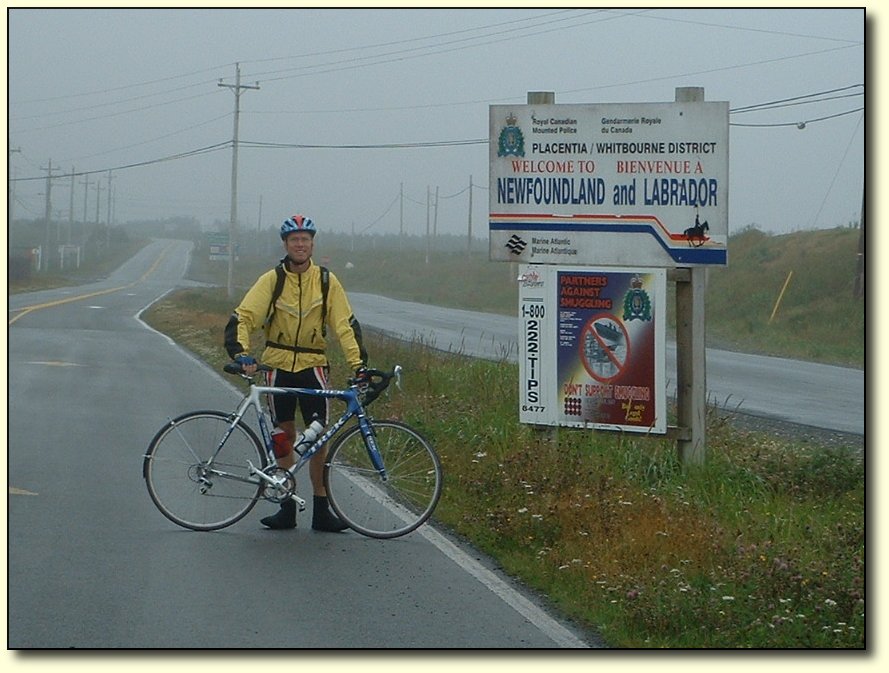 August 6 – Argentia to St. John's (the end!!)
What a great day, a fantastic way to finish this bike trip! I started from the ferry terminal at Argentia (seemed like as good a starting place as any) and biked in to St. John's. At the terminal, the wind was absolutely blasting into my face, I thought it was going to be a really long day. It was also quite cold, foggy, and raining. A proper Newfoundland day, I suppose!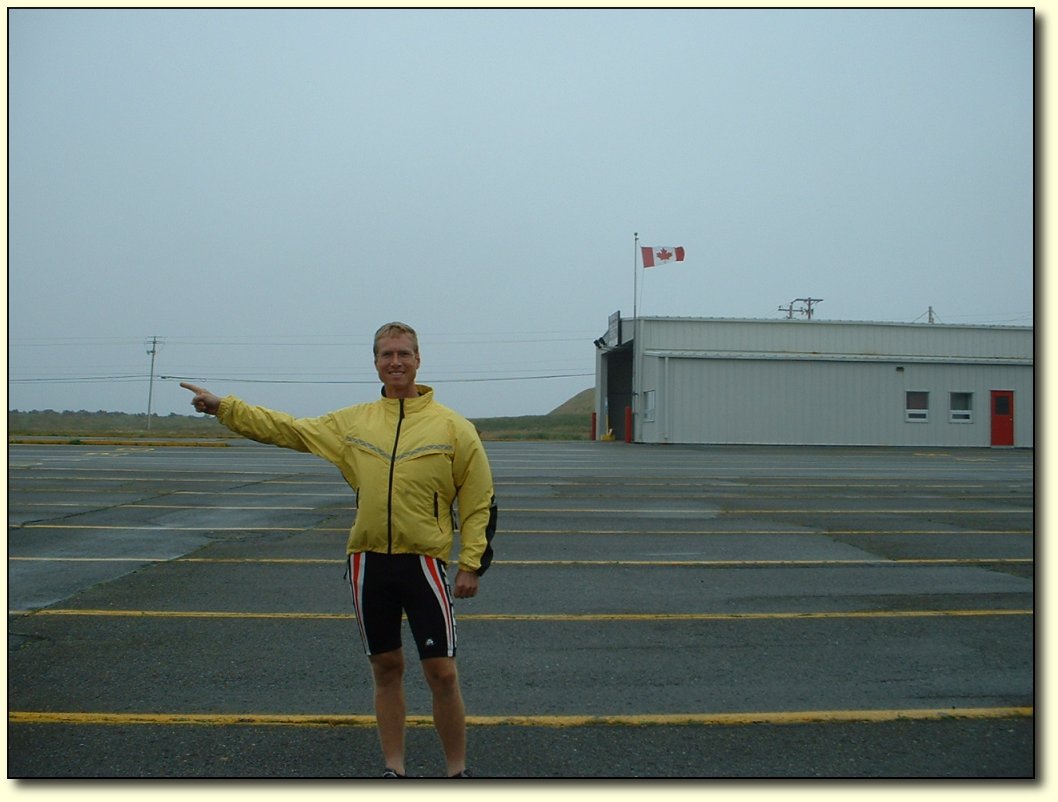 Heading into the wind - but not for long
I was really relieved when the road did a big turn just a few kilometres along, and the wind was at my back – and stayed there for pretty much the whole day! The road was also pretty good, although there were some nasty potholes that needed avoidance along the highway that lead up to the Trans-Canada.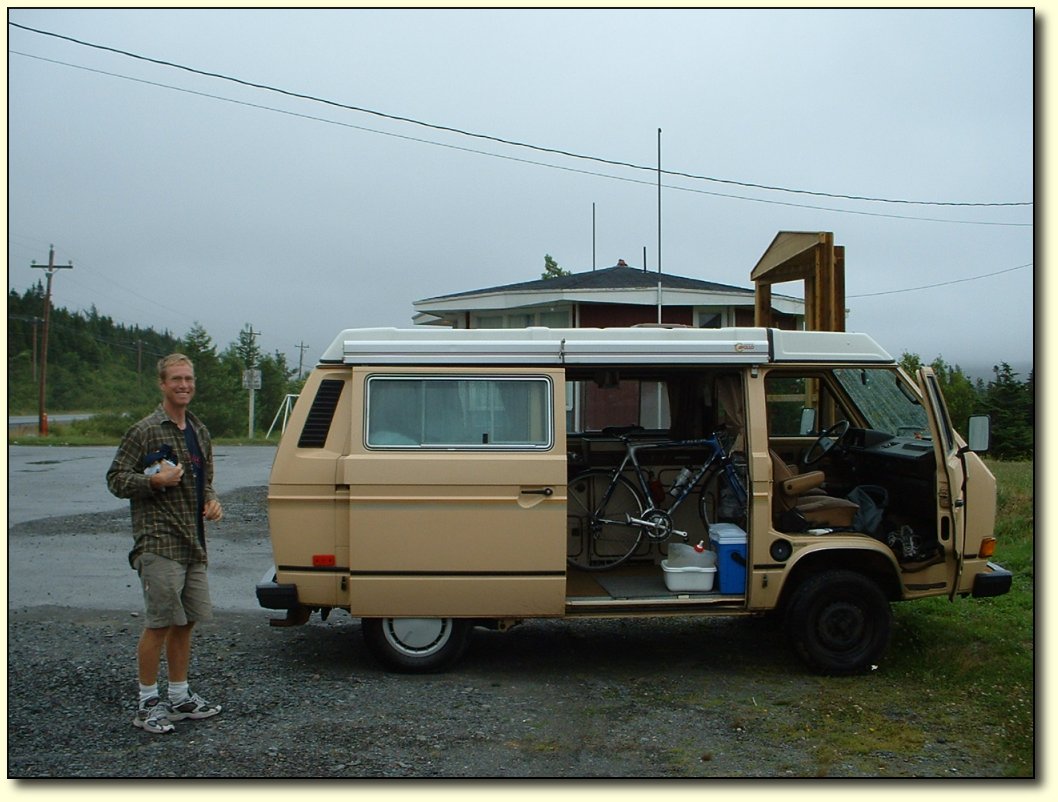 Camping near Argentia
We arrived fairly late last night – around 9PM – and stopped at a motel near the ferry terminal to get a room. However, they were fully booked up. But the lady at the desk was so nice, she phoned around to a number of places she knew of in the area (not listed in our tourist guide book of course), trying to get us a place to stay. Everyone was booked up, so in the end the lady let us set up camp in their parking lot for the night, and left the lobby unlocked so we could use the public bathroom. That's Newfie hospitality!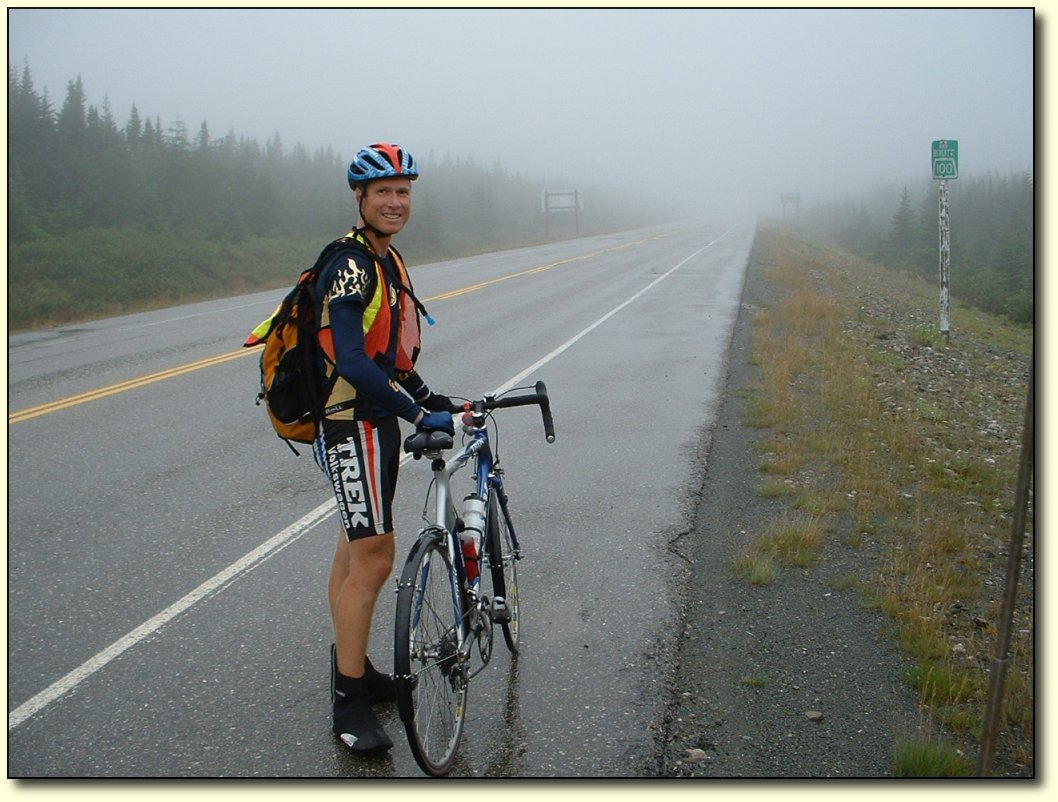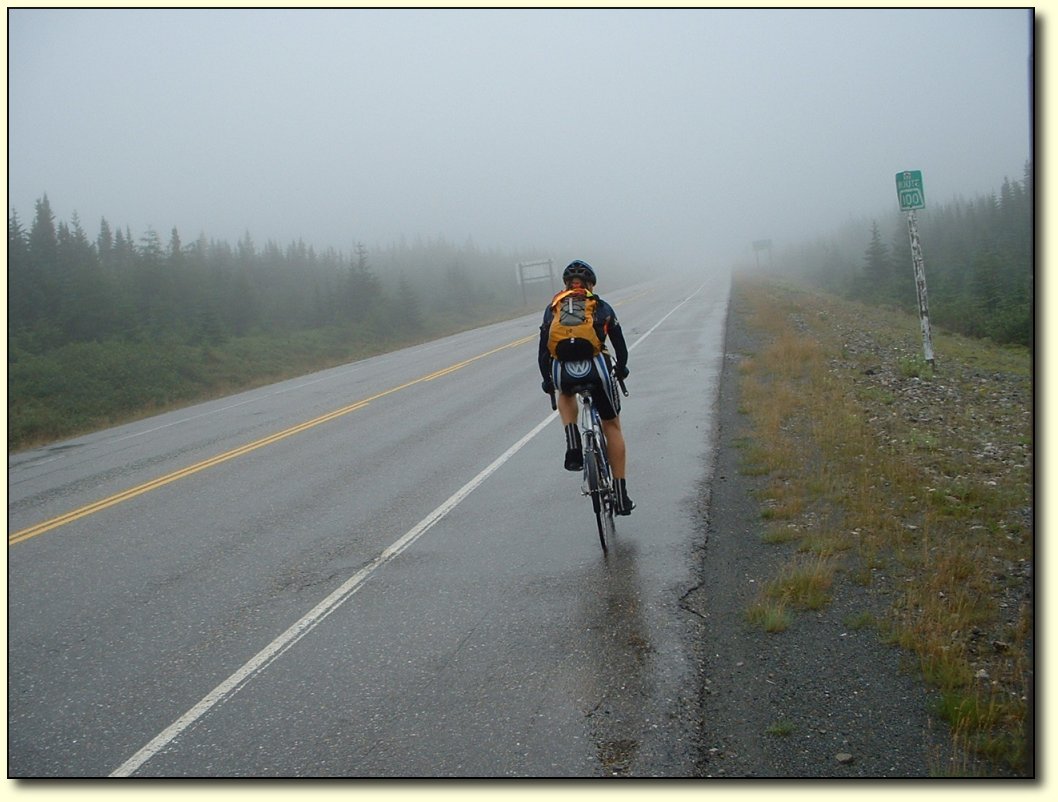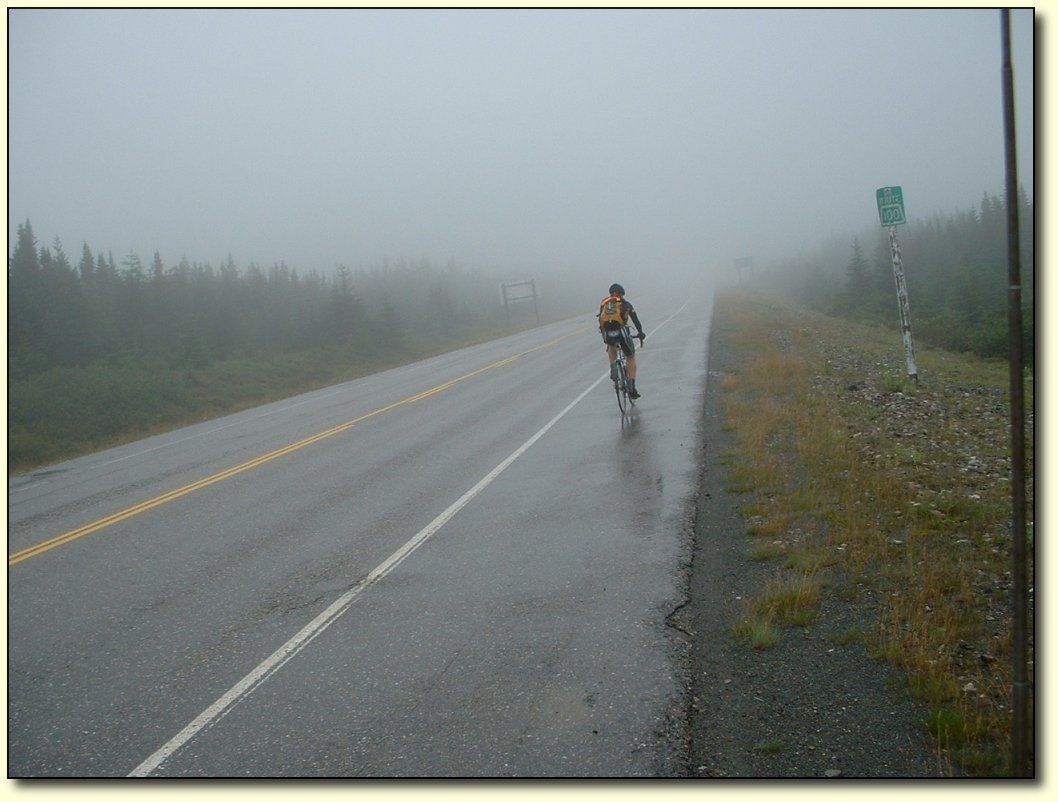 Misty vision
It was a very hilly ride in – in fact, today takes 3rd place in terms of vertical for the whole trip. Only the biggest mountain passes in BC involved more climbing. I was really loving it though, I am glad it was a challenging ride to end it up, especially with the huge tailwind pushing me along. I did not really want the ride to end (in some ways), and I was glad to see the hills keep coming to delay the inevitable finale. Even the misty, rainy weather could not put a damper on things, although it made it hard to dodge potholes as I could not wear my glasses!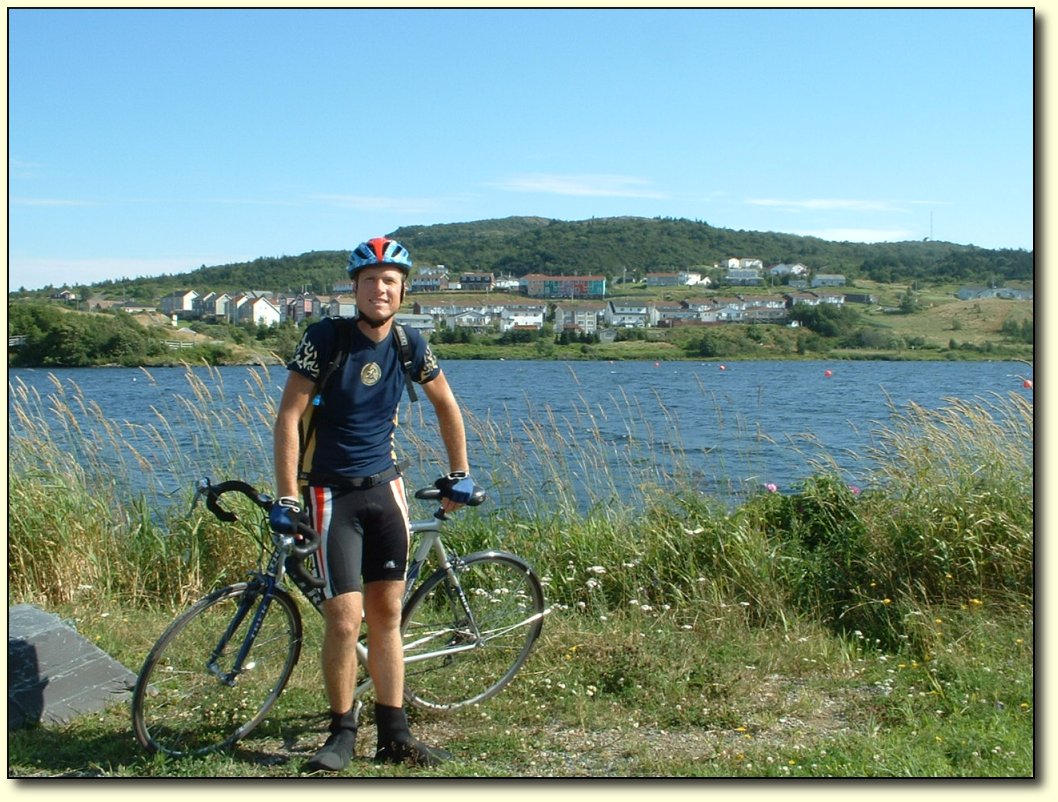 End of the road
The weather slowly improved throughout the whole day, and by the end it was a beautiful summer day. There are 2 main ways to do the last little bit into St. John's – follow the Trans-Canada or else take highway 2. We took the Trans-Canada, assuming it would lead to the fabled "Mile 0" marker. However, it more or less just petered out, unceremoniously passing by a landfill site and then into a residential area, no longer a highway but now just a plain old street. But at last the road ended at a T-junction and we had water!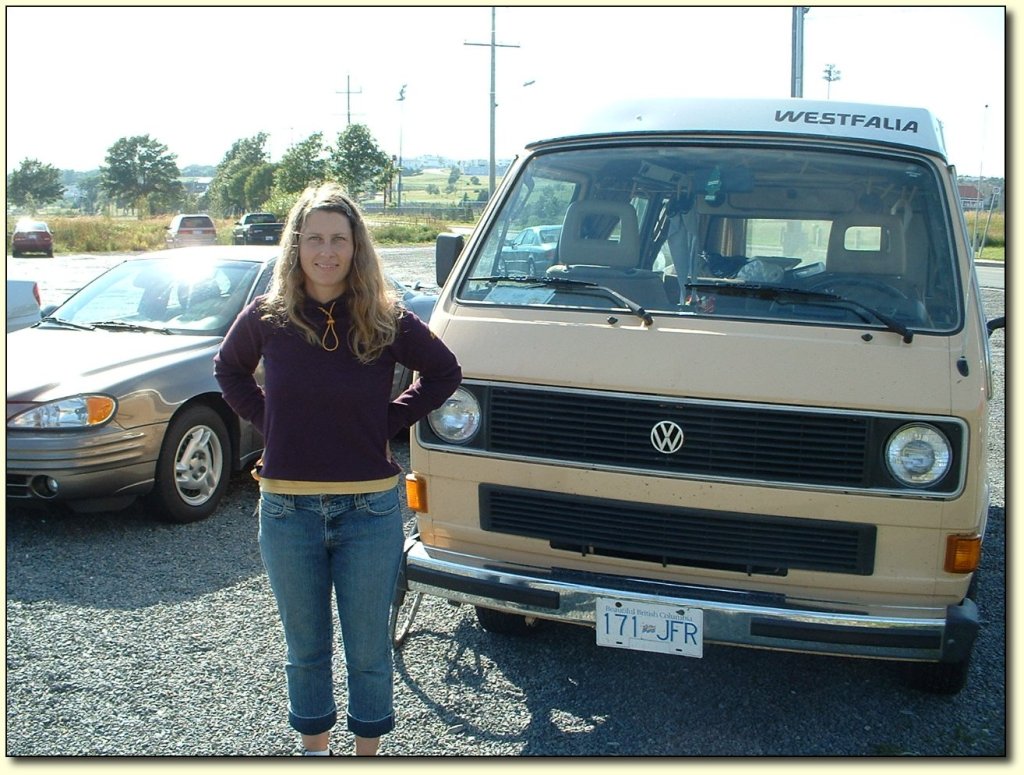 We could not find any sort of indication that this is the start (or end) of the road, but we were sure we had arrived at it. Later, we found that we had overshot St. John's by a few kilometres, and this was in fact not the ocean but a small lake. Also, the "Mile 0" marker is nowhere near the end of the Trans-Canada highway but is instead tucked away fairly obscurely downtown.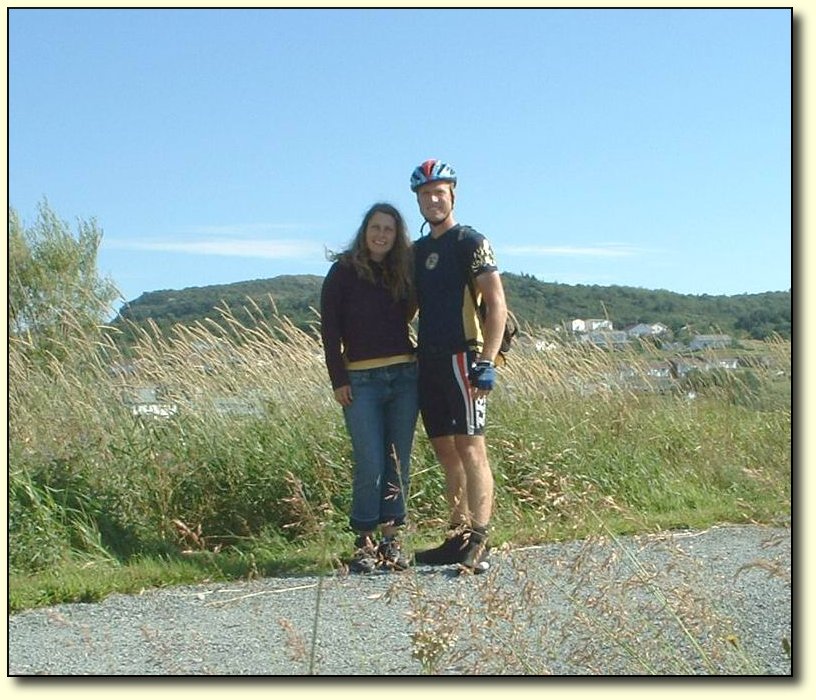 But fortunately there is no official rule book on where you have to stop or start, and this was a really beautiful place to stop and take some photos! So we took some of us, along with the vehicles that got us here. And so it is the end of the trip east for us.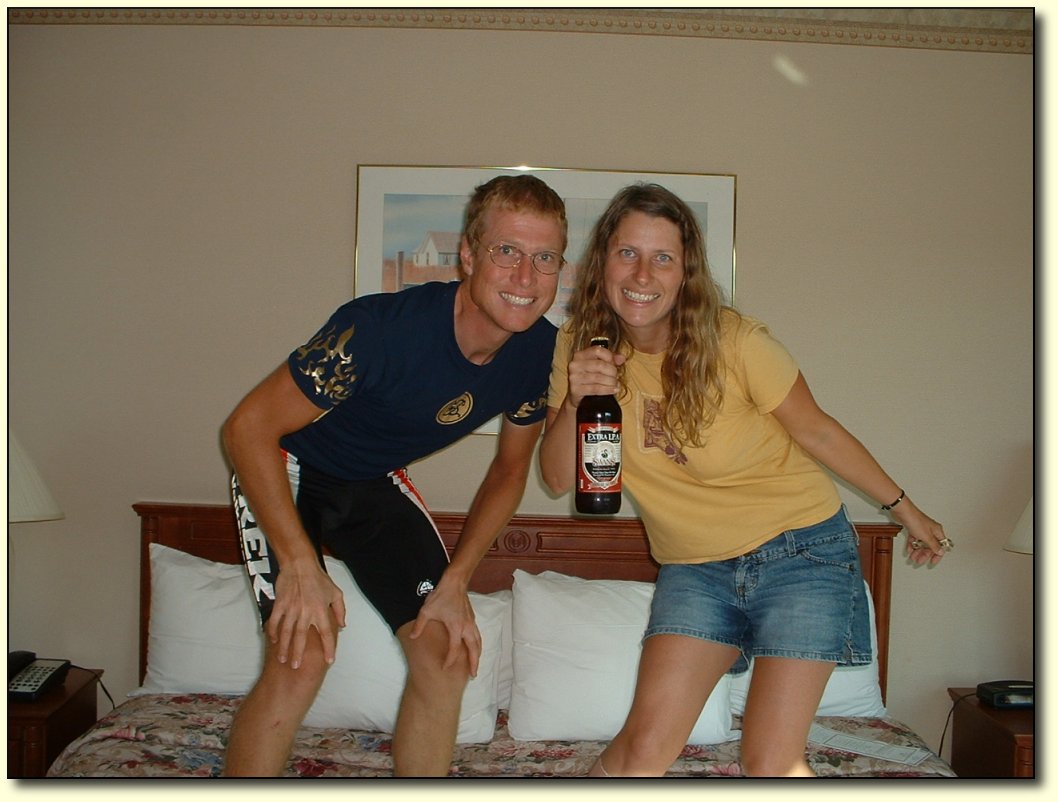 Celebration!
People in Victoria may recognize this as a bottle of IPA from Swan's. No, it is not for sale here, but instead we ferried it here in the van. Appropriate, since it was a gift from the "beer fairies" back in Victoria. There were 2 bottles presented to us for good luck when we left. The first was consumed at the halfway point, and the second, well, it won't make it through the night!
We have 3 more days in Newfoundland until our ferry reservation (we can make those kinds of things now) and plan to spend a day in and around St. John's and then start heading back to Port-aux-Basques (the Argentia ferry is still fully booked). We're looking forward to it - it's a really cool looking town!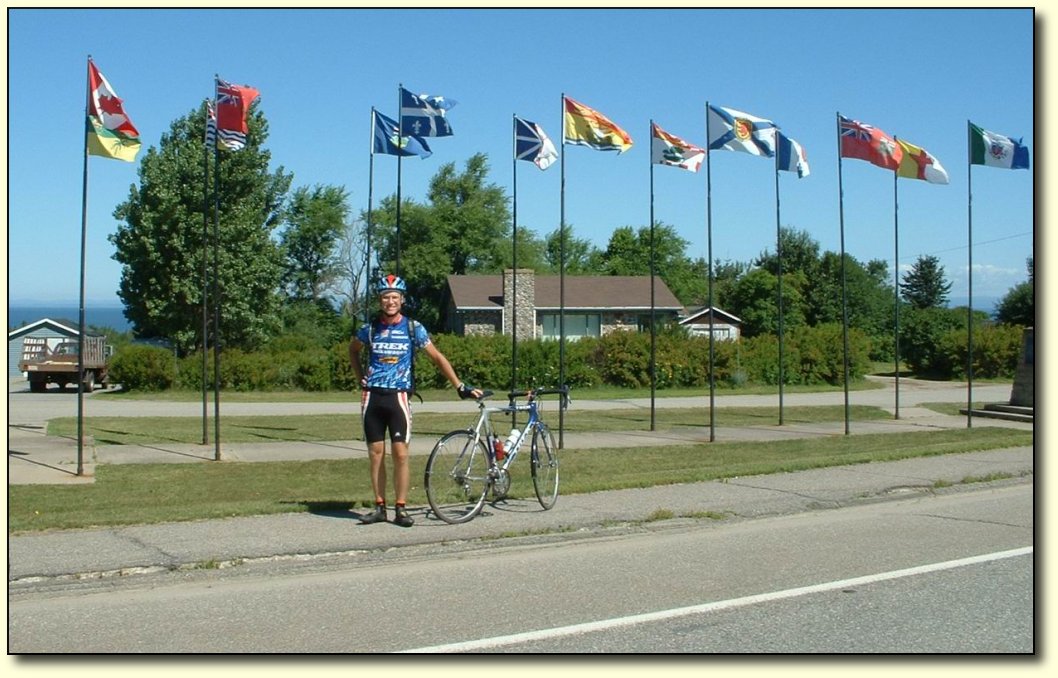 Flags
We got this photo one day in New Brunswick – it was a good opportunity to get the flags of Canada and all the provinces (and territories too). A nice windy day too, to fly the flags, and it was going the right direction!
Some wrap-up stats. The trip here was 7154km long, included 39,480m of vertical ascent, and took 67 days. We took 11 rest days, 1 sick day, and 4 or 5 short riding days. In all, I peddled for 251.7 hours at an average speed of 28.4 km/h. There were 29 days of mostly headwinds, 15 days of mostly tailwinds, and the rest were mixed or calm. We went through 8 major construction zones and 4 and a half time zones. We traveled through 20% of the longitude of the earth.
The trip back will be much faster, but far from instantaneous in a van that doesn't like to do more than 95 km/h! We plan to try to see a few of the things and places we didn't get a chance to see on the way here, and I plan to keep updating this journal from time to time with the things we see.