That's me in the blue Hawaiian shirt: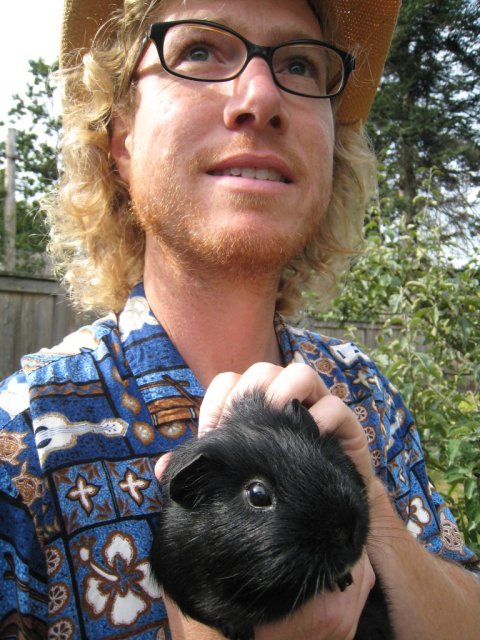 As it turns out, our friends from Vancouver, Mark and Dorothea, were house sitting on Vancouver Island. This was bad timing because we wanted to stay with them in the big smoke and take a trip to the art gallery. But, we were able to quickly stop by and visit with them...
...and their rapidly growing son (future CN employee?):
...and borrow the keys to their house in Vancouver, where we stayed for the night:


...and toasted their hospitality, even in their absence!
From there, we headed out to enjoy the art show (Monet to Dali) and general carousing about the town.
We walked around Robson Street, down Denman, and back along Davie street, looking for worthy places. There were a few, but we also found several places that looked like they haven't even changed the decor since about 1981:

Eventually, we found a place that served giant sized glasses of wine:

The next morning, bright and early, we loaded back into the van and hit the road! Due largely to the fact that it was a Sunday morning, it was probably the most painless egress I have ever made from Vancouver.